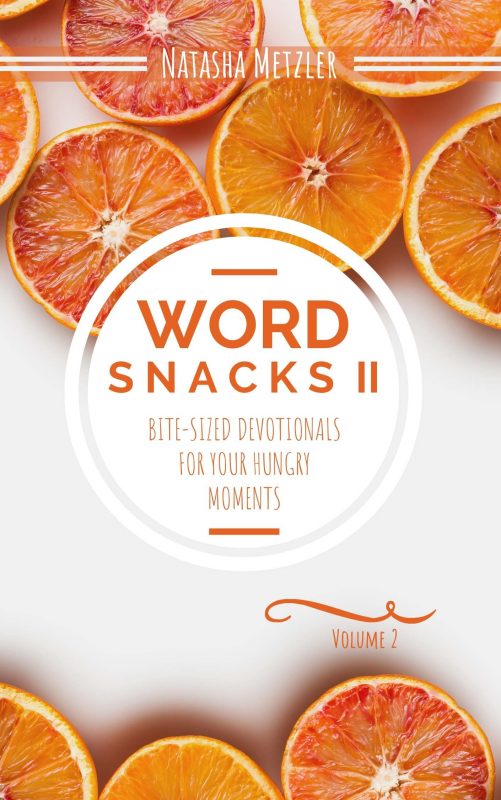 bite-sized devotionals for your hungry moments
All of us need those moments when the Word of God satisfies the hunger inside for more of His presence. And the only way to find them is to knock on the door, ask the question, seek the truth.
So every day we go sifting through the Word again, looking for more of Him.
This is VOLUME 2 in the WordSnack Devotional series.
Order Now!
About the Book
WordSnack Devotionals are easy to understand collections of devotional readings. Each devotional includes a verse, a few words about the passage, and blank space to write any of your own thoughts or prayers.
Other Book in "WordSnacks"