There we were, sitting around her kitchen table. Her whole house is warmth and comfort and gentleness. She asks the questions everyone should ask– looks right at me and digs right into the deepest-truest part. "And how are you doing, really? Are you struggling with fear?"
Many people have mentioned it, but in statements. "I'm sure you're nervous, but it'll all be okay."
But she doesn't. She asks the question and lets it dangle there in the air between us, waiting.
Am I struggling with fear? Yes. Yes, of course.
It's good for me to admit it. It's good for me to stumble through a few random lists.
And it's good when, afterward, she stands up and grabs her ipad, "There's a verse…" she says. Then we read it together and truth sinks down deep into my bones.
I went searching for it this morning, as the sunlight streaked through the bright kitchen window. This passage in Proverbs. I read it, again and again.
but whoever listens to me will dwell secure,
and will be at ease, without dread of disaster.
She explained it so well that evening. How it doesn't say that disaster won't come. How it doesn't promise protection from everything bad.
No, it promises security– knowing the end, despite the middle junk. It promises ease and peace, not having to be afraid of the "what-ifs" and "might-coulds".
I sit and I eat my fill of this promise: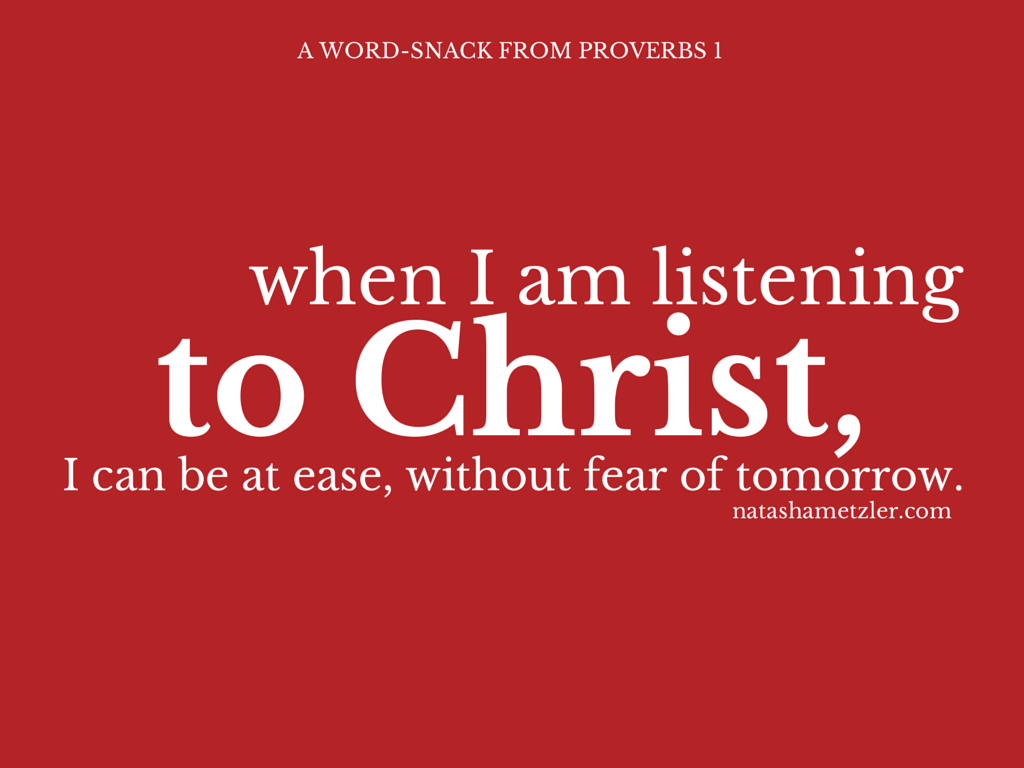 ---
What did you read today? What has God reminded you of, or revealed to you?